ai generated construction documents
Stephen Coorlas, founder of Coorlas Architects based in Chicago, USA, has recently delved beyond the realm of physical architectural design with his experimental project 'Speculations on AI and Architecture'. This new project attempts to expand the potential of current technological capabilities within the discipline of architecture, pushing it to move forward and adapt with the evolutionary processes of technology. Exploring how artificial intelligence (AI) can be trained to produce architectural details, connections, intersections and assembly sequences, Stephen Coorlas' study takes a speculative glimpse at Midjourney. The text-to-image generator driven by AI is utilized to create traditional construction documents for modern precast concrete houses, resulting initially in speculative axonometric drawings. He then further experiments with bringing these 2D Midjourney images to life using depth maps and online animation tools, presenting both processes in video tutorials.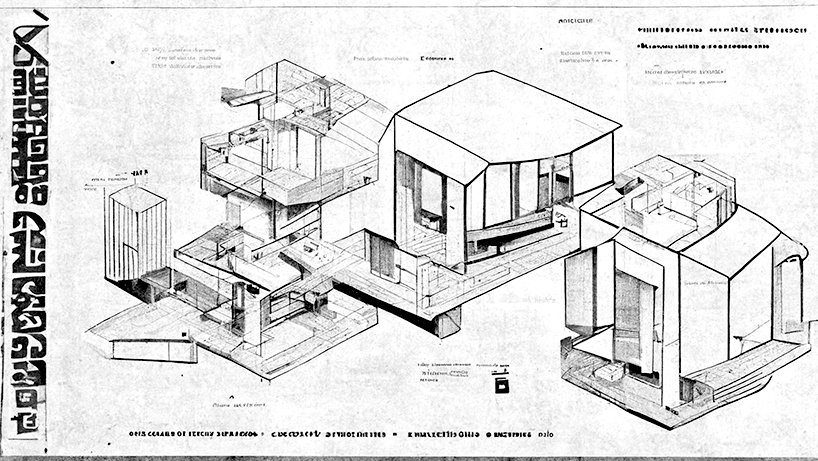 all images by Stephen Coorlas
stephen coorlas speculates ai and architecture
Stephen Coorlas' experiments on generative design are an early speculation of the idea that text-to-image AI can develop and contribute more specifically to unique disciplines, handling any focused challenges that may be less important to other fields. The resulting AI generated construction documents explore the potential of this method of text-to-action technique for creating visual images. The architect inputs specific, relevant data about construction methods, and other details and prompts, to train the AI ​​software to develop the details of the construction documents. First developing a design for the modern concrete structure, he then populates the set of construction drawings with custom details.
Demonstrating his process and ideologies for this project, Coorlas provides an introductory level video tutorial for architects and designers wishing to take the journey toward AI assisted design and documentation. A follow up design enhancement video tutorial also explains how the 2D Midjourney images, as well as other image types, can be brought to life as 3D renderings using depth maps and online animation tools.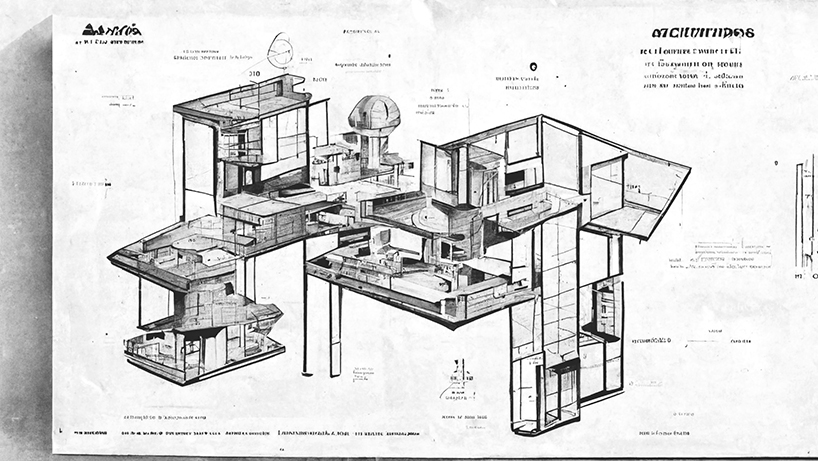 each of the speculative axonometric assembly drawings depicting different designs and details
the potential of generative design
Such similar concepts are already being studied through generative design. In some cases, AI is paired with structural analysis software to develop minimal surfaces with maximum strength, resulting in otherworldly designs. In other cases, parametric sequences are being applied to optimize the yield of construction materials, minimizing waste. Following his research, the Stephen Coorlas notes: 'Like many of those experimenting with this new technology, our early investigations with AI have only left us with more questions. How will this technology be adopted into our profession? In what ways will this, or similar technologies, affect our workflow?'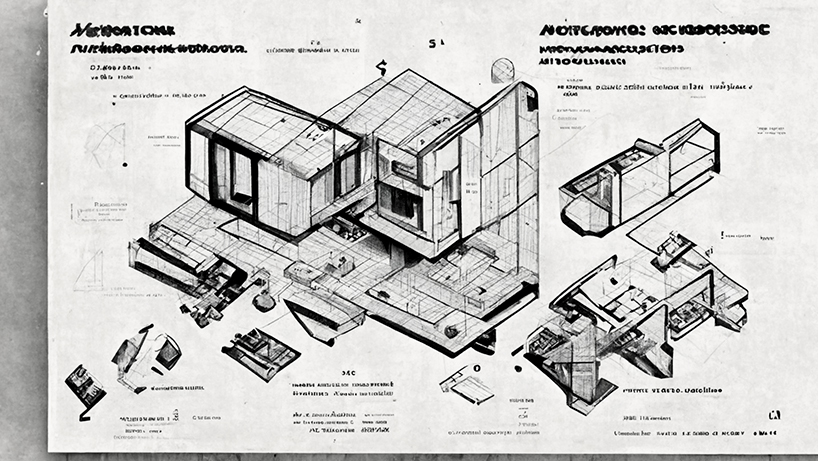 Stephen Coorlas delves beyond the realm of physical architectural design with these AI generated construction drawings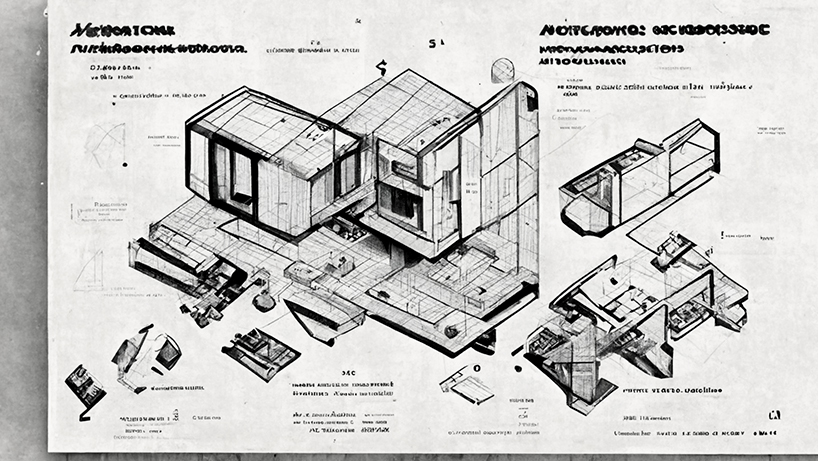 the project uses Midjourney, utilizing the text-to-image generator to create traditional construction documents